Body painting is a fun and scandalous activity that is perfect for all kinds of functions – bars, clubs, parties, photoshoots, fashion shows, music festivals, and more.
In these atmospheres, there's usually lots of picture taking. After all, you want to savor the moment before the body paint is washed off later that night!
Whether you're an impromptu model or a hired model for an event, you want to help make things go as smoothly as possible. Poor preparation leads to missing and forgetting things that will impede the gloriousness of the final work of art.
As a body painter of many years, I have worked with countless models in various environments and occasions. During this time I have found that prepared models make the body painting process go 10 times smoother.
This article is all about body paint modeling – the dos, the don'ts, how to prepare, what to expect, and how to make a photoshoot turn out awesome!
---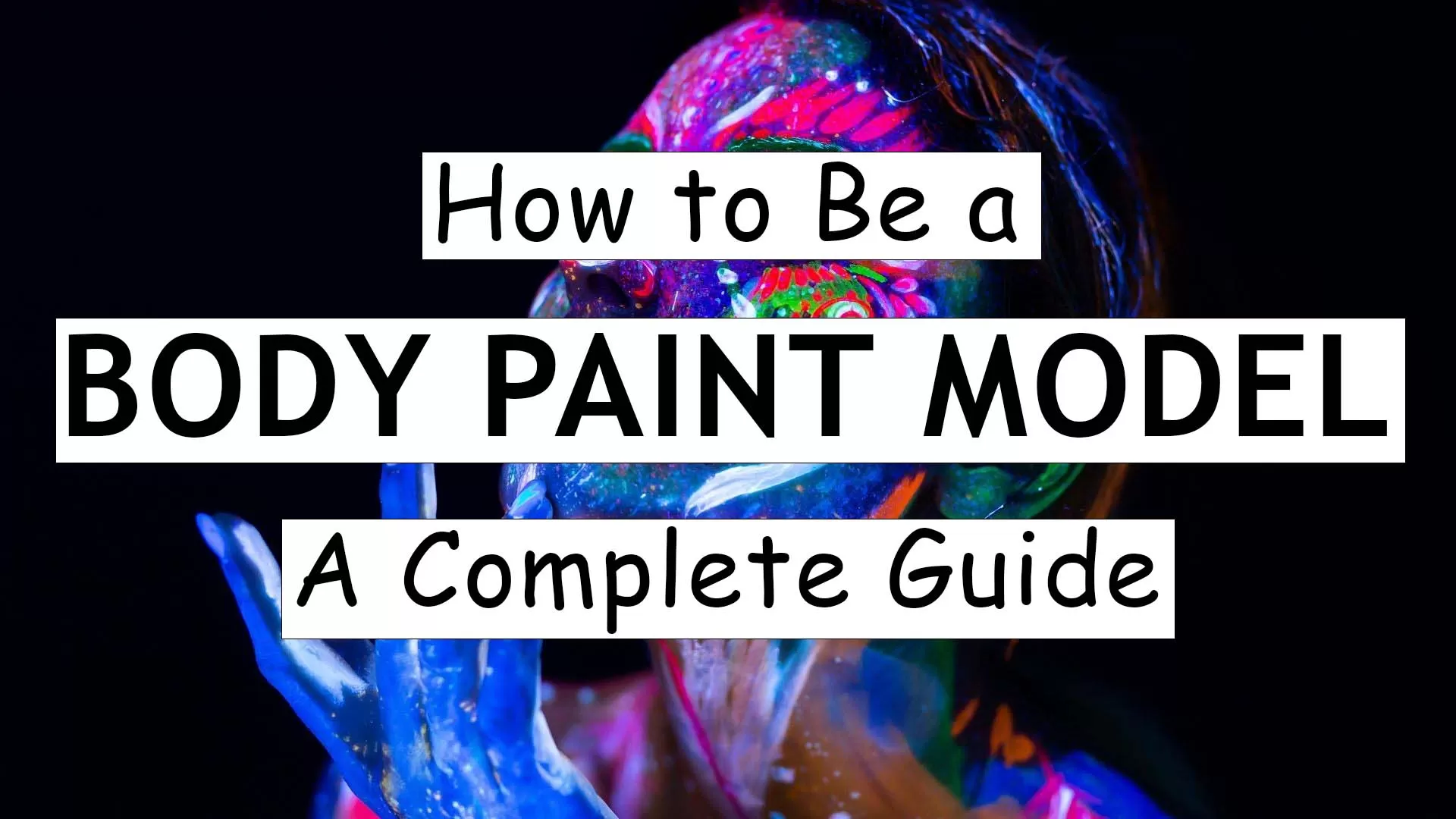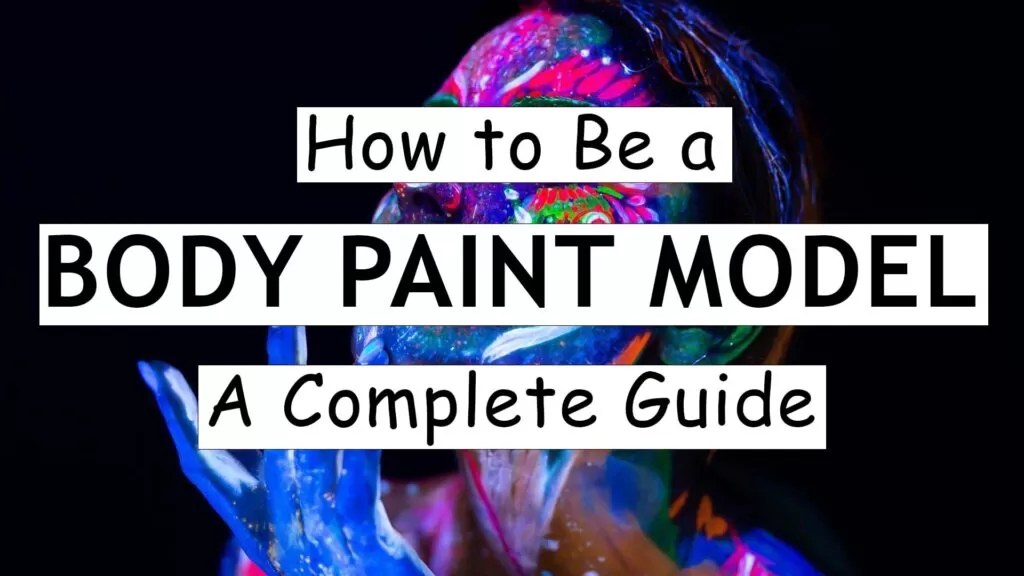 What Models Should Bring to a Bodypainting Photo Shoot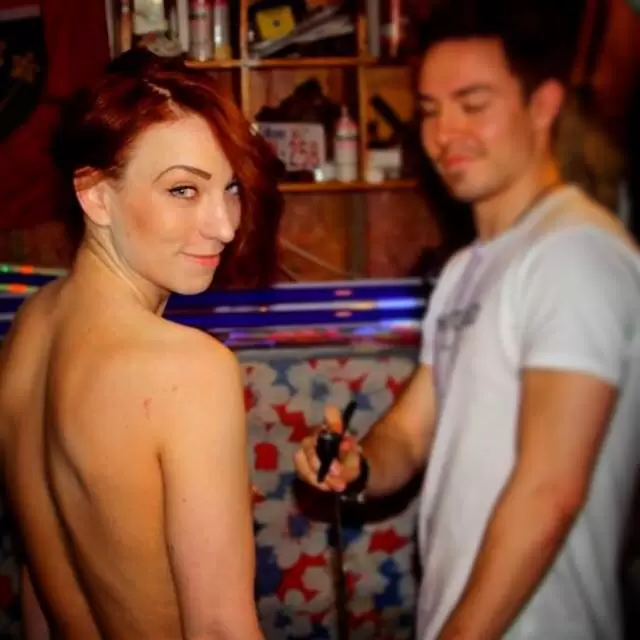 Body painting can involve any level of coverage, from simple face paint to full-body.
Therefore, it's important to confirm with the body painter before the photoshoot what body parts will be painted.
If you're doing a full-body painting, get ready to be naked or almost completely naked.
Of course, you won't arrive naked so show up in normal street clothes and bring the following clothing items for the body painting session:
Skin-colored or white thong
A light robe for breaks
An old pair of flip flops
Hair and makeup done
Body painting can be done with or without underwear.
Depending on how risque you want to be, fully nude or with tight-fitting light-colored underwear both work. Both styles look great in my opinion so this will be something to confirm with the artist beforehand.
A robe is great to have if you need to use the washroom, you're waiting around for the photographer, or need to leave the painting area for any reason. Bring a nice lightweight robe that won't sit heavy on your shoulders and smudge the paint.
A full-body painting shoot can take up to several hours, so when you're standing there, a pair of flip flops can really save your knees. Bring an old pair that you don't mind getting paint on.
Come with hair and makeup already done unless the body painter indicates that they are also doing hair and makeup as part of the shoot.
How Body Painters Cover Nipples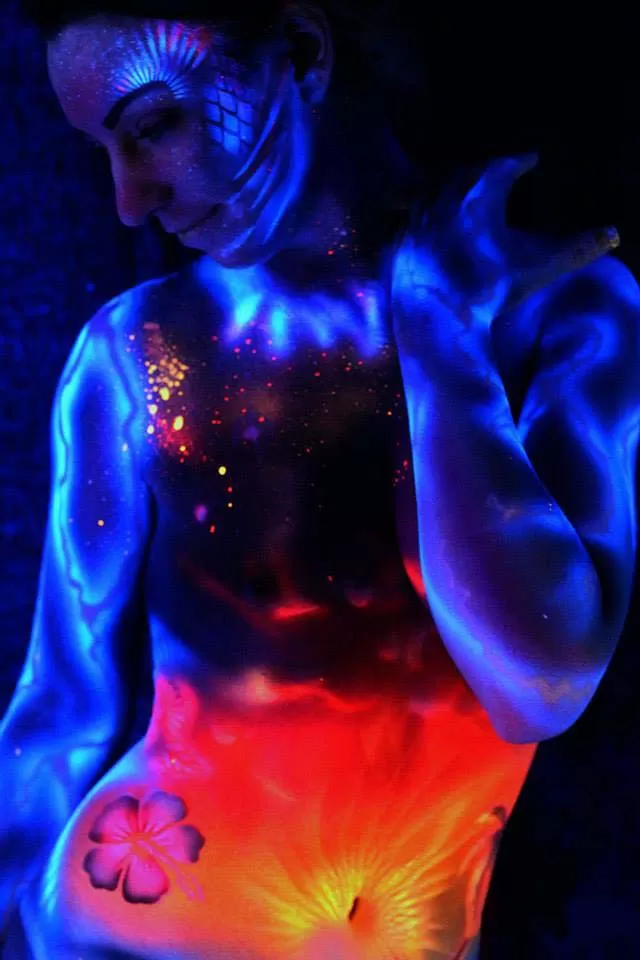 Sometimes body painters will cover the nipples for a photoshoot using nipple "pasties".
Pasties are small reusable or disposable patches that cover the nipples by sticking directly onto the skin. Pasties create a nice smooth look to the body paint and can disguise the nipple to give it a smooth "skin-tight clothing" kind of look.
Just like underwear, pasties are not always necessary and come down to personal preference. I honestly prefer no pasties for most paint jobs because they create a bit of a crease along the edge, they vary in quality, and they can start peeling up if not applied properly. Yes, the crease can be removed in images post-production, but also, why not free the nipple!
I've seen some latex "bottom pasties" advertised for body painting, but I must admit that I've never tried them or personally know any models that have used them. They're supposed to work just like nipple pasties except to smooth over the vaginal area.
Feel free to try them, but my take is that they look hard to apply, hard to make seamless in the application process, and impossible to use the bathroom once they're glued in place.
If anyone has tried bottom pasties, I'd love to know how it went – please let me know here in the comments below!
Best Nipple Pasties for Body Painting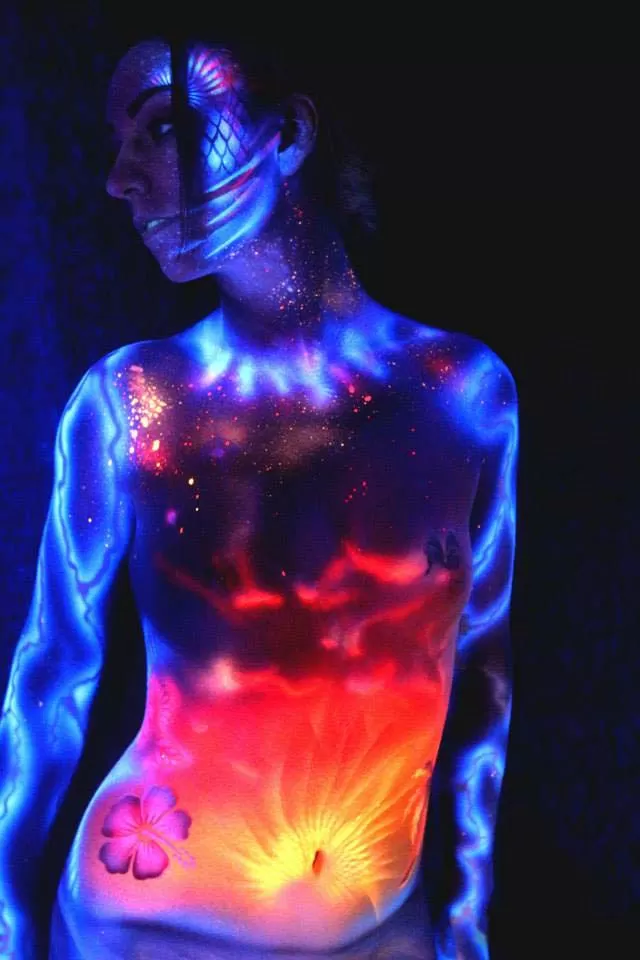 Here's what I look for in good nipple pasties for body painting:
Silicon instead of fabric
Circle pattern instead of flowers
Edges taper off and get slimmer at the edges
Good self-adhesive
Silicon pasties make a more seamless look to the nipple cover than the fabric variety. Fabric absorbs paint slightly different than skin so there is almost always a slight discoloration when bodypainting over fabric pasties.
Both circle and flower patterns will create a bit of a crease around the edge. However, I find that the circle patterns are easier to disguise with paint and make that smooth seamless look.
Good pasties get thinner at the edges (tapered) which also helps to get rid of that pesky crease.
Some pasties have scant adhesive or require additional adhesive such as spirit gum. I've found that good pasties should be easy to apply and stay on without extra work – who has time to worry about pasties coming off mid-shoot!
The CHARMKING Nipple Pasties are some of the best that I have used for body painting. They're silicon-based, come in circle patterns, have a thin taper towards the edges, and stick well to the skin without peeling up on the edges. They cover the nipples great and really do get about as close as you can to a smooth seamless look.
How to Apply Nipple Pasties
Applying nipple pasties is really an easy 3 step process. Once you have your silicon-based pasties in hand, here's how you can go ahead and apply them:
STEP 1: Clean the nipple area with alcohol wipes and let dry.
STEP 2: Remove plastic backing from the pasty to expose the adhesive side.
STEP 3: Apply the pasty directly on top of the nipple and press down for several seconds to secure it in place.
Repeat this process on the other nipple and there you have it – you're ready to start body painting!
When you're ready to take the pasties off, you can peel them off like bandaids. If the adhesive is too strong, use a little rubbing alcohol on the end of a q-tip to help dissolve the adhesive.
NOTE: If you're not confident that the nipple pastie self-adhesive will be strong enough, you can use spirit gum to make it stick even better. Just apply some around the perimeter of the pastie after step 2, right before applying it onto the nipple.
How to Prepare Skin for Body Paint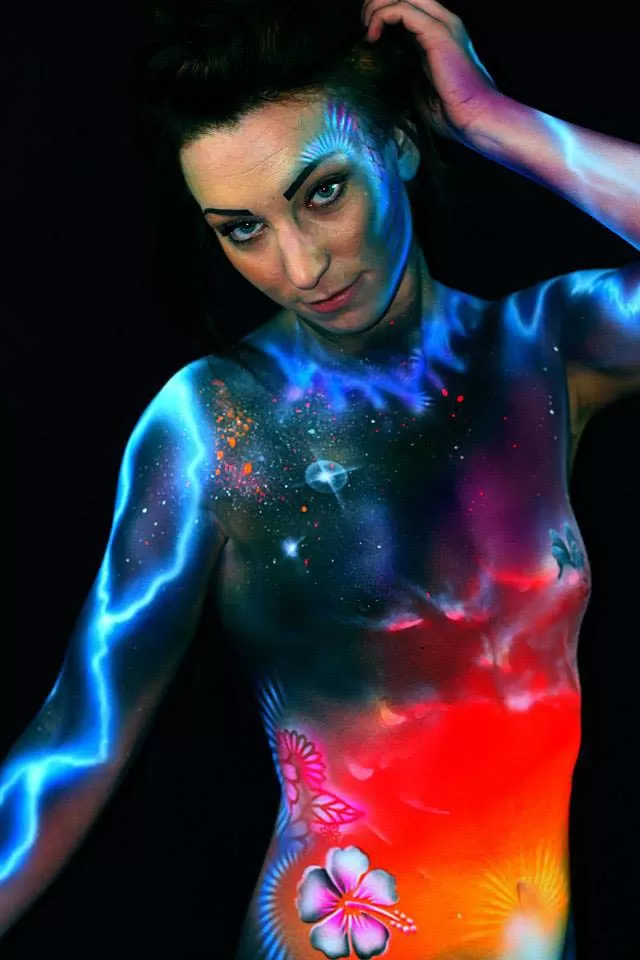 If you were going to paint a beautiful work of art on canvas, you wouldn't start with an old dirty tattered piece of cloth. You would want the canvas to be as clean and pristine as possible.
In body paint modeling, your skin is the canvas.
To get ready to be a pristine starting block for the artist to work their magic, follow these tips to prepare your skin for body paint:
Shave all excessively hairy areas
Clean entire body with a light foaming wash to get rid of excessive oil and dead skin
Use a light moisterizer instead of a heavy greasy one
It's unrealistic to try and shave every hair from your body. But legs, armpits, and pubes should all be taken care of. This is especially important for airbrush body painting where paint particles can cling to hair and make it stand out even more.
Oily skin is the enemy of resilient body paint that stays intact. Excessive oil can break down the paint from beneath which will cause it to smudge and start peeling.
ARTICLE: How to Set and Seal Body Paint With No Smudging
Washing your entire body with an anti-oil foaming cleanser will remove any dirt or oil that could break down body paint and lead to smudging and peeling
Following up with a light water-based moisturizer will help your skin stay hydrated without making it oily.
With just these steps, your skin is now a canvas ready to receive body paint!
---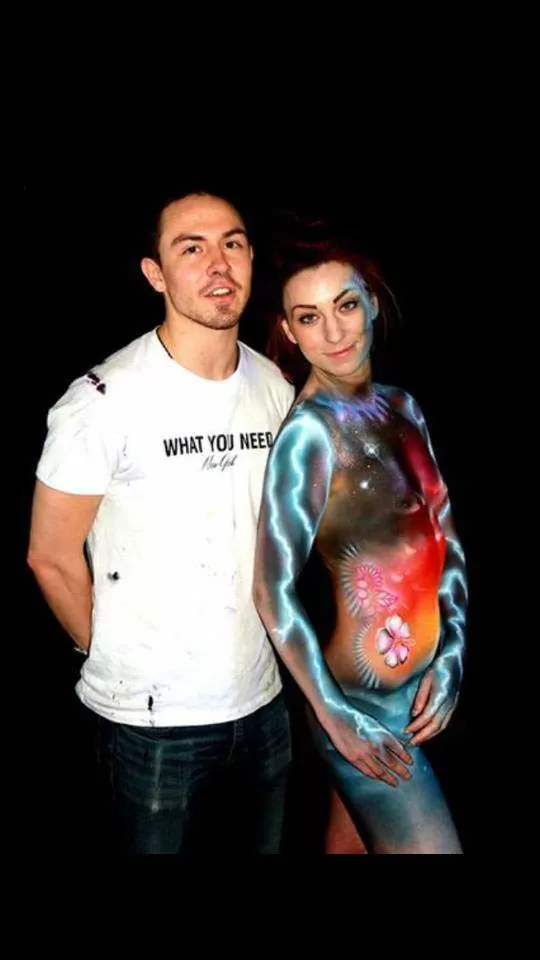 A little preparation can go a long way for body paint modeling. Body painting is fun, but for the best results, it should also be treated professionally. Follow the tips in this article and you'll truly be a pro body paint model.
When the body painter, the model, photographer, and anyone else involved all show up with their game faces on, you'll make an unstoppable team that's capable of making some seriously great art.